Discover Eataly
Creative Ways to Use Extra Virgin Olive Oil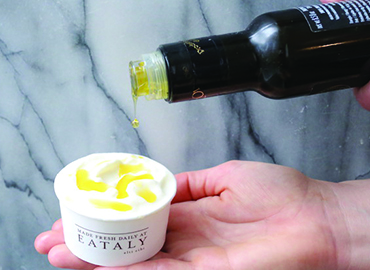 CREATIVE WAYS TO USE EXTRA VIRGIN OLIVE OIL
While olive oil is great for drizzling on salads, it can also act as an incredible flavor enhancer in unexpected ways. Up your game in the kitchen with these five creative ways to use it!
GELATO 
The savory complexity of olive oil pairs perfectly with simple flavors of gelato, like fior di latte, strawberry, or pistachio. When pairing, consider the flavor intensities of each. Fior di latte gelato, which is light and creamy, goes well with a balanced, medium-bodied olive oil. On the other hand, chocolate gelato which has a stronger flavor can hold up to a more robust, spicy olive oil. No matter your choice, a small drizzle on top along with a sprinkle of sea salt will instantly create an elevated sundae!
CAKE
Most people don't think of using olive oil when baking, but it's actually a great way to enrich cakes or cupcakes and incorporate more healthy fats and antioxidants to your diet. When replacing butter with olive oil in baking recipes, reduce to 3/4 of the listed butter measurement. For example, if a recipe calls for 1 cup of butter, use 3/4 cup of extra virgin olive oil instead. Need inspiration? Try our recipe for Torte di Olio d'Oliva.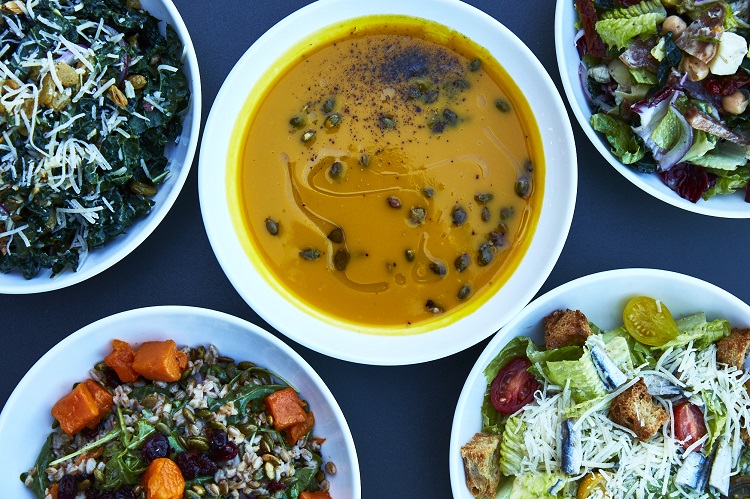 SOUP
Take your soup to the next level by adding a drizzle of high-quality extra virgin olive oil on top just before serving. Not only will it make your soup dazzle and shine it will also add a rich flavor to each spoonful. This serving technique works especially well on lean vegetable soups and minestrones, such as ribollita, a classic vegetable soup from Toscana.
CHEESE
When serving fresh cheese (think: mozzarella, ricotta, and burrata) by itself, a drizzle of extra virgin olive oil and a sprinkle of sea salt will both lighten and enhance the flavor. Much like the gelato pairing, the savory, peppery notes of olive oil help to balance out the creamy, unctuous characteristics of fresh cheeses. 
BREAKFAST
Give your next breakfast or brunch a Mediterranean twist by frying eggs in olive oil instead of butter. Since extra virgin olive oil has a higher smoke point than butter (around 400°F versus 350°F) it can handle higher heat. Simply add a tablespoon to a pan and put on medium heat. Once it starts to gently sizzle, crack your eggs, and cook as preferred. The eggs will develop a crunchy, lacy texture on the outside. You can also add a little bit to freshly, toasted bread, or drizzle olive oil on hard-boiled eggs with cracked black pepper.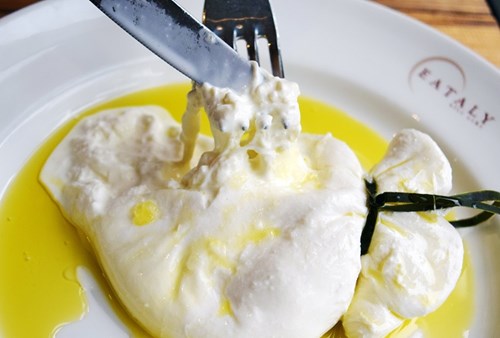 Learn how to taste olive oil with our guide, then explore our  extra virgin olive oils or find at Eataly Istanbul to shop in-store. 
RELATED ARTICLES