Discover Eataly
Christmas in Italy: Food and Traditions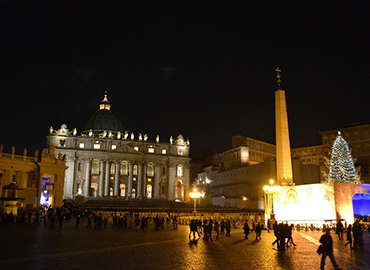 In the spirit of the season, Italy becomes alive as it celebrates the holidays. Cities and villages alike are strung with twinkling lights, bustling with holiday markets, and filled with delicious food and drink.
The biggest holiday of the year in Italy is Christmas. It is a religious holiday but also a time for family to come together. As a popular Italian proverb dictates, "Natale con i tuoi e Pasqua con chi vuoi" or " Spend Christmas with your family and Easter with whomever you like". Surrounded by relatives, Christmas Eve dinner and Christmas Day lunch are marked by big meals with traditional Italian Christmas food and dishes that Italians eagerly await all year.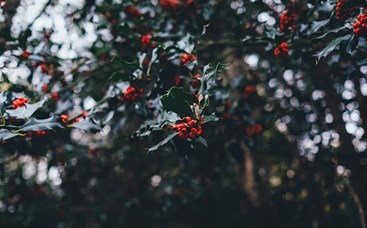 FROM THE NORTH :
Northern Italian cuisine traditionally tends to be rich and hearty, due in part to the terrain's fertile soil; the influence of neighboring France, Switzerland, Austria, and Slovenia; and the cooler climate caused by the Alps. Instead of dry pasta, northern Italian regions use eggs to cook with fresh pasta; instead of extra virgin olive oil, many northern recipes call for butter. This is reflected in the regions traditional holiday dishes. In fact, the rich and delicious panettone you have learned to love is from Lombardia, while pandoro originated in Veneto.
THROUGH THE CENTER :
Celebrated for its " cucina povera," or "poor cooking," the cuisine of central Italy developed based on rustic ingredients that were cheap and readily available, like fresh produce, stale bread, and beef from the nearby grazing cattle. Today, these ingredients remain evident in celebrated cuisine of regions like Toscana and Lazio. Made with toastes bread (a great way to use day-old loaves!) and chicken liver pate, crostini di fegatini remain a holiday favorite Tuscany; when in Rome on Christmas, you will probably enjoy a lasagna, followed by a meat course, like lamb allo scottadito.
TO DOWN SOUTH:
With a warmer, drier climate, southern Italy boasts a cuisine celebrated for a range of flavor and texture with traditional recipes founded on simple, local products, from seafood to peperoncini. Known as the origin of the "Feast of the Seven Fishes" tradition on Christmas Eve, southern Italian regions continue to feast on Christmas Day. Grilled eel is a popular holiday dish in this region; for dessert, it is hard to ignore the buccellati, large round biscuits filled with almonds, pistachios, and dried fruit.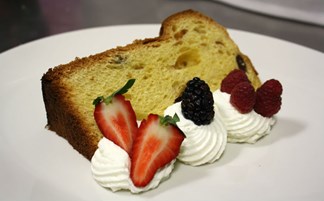 RELATED ARTICLES