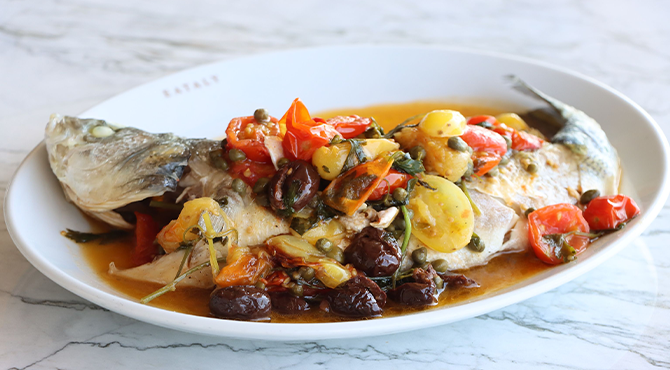 Naples Dishes
We bring Italy to you at Eataly Kitchen Workshop, the most characteristic recipes of Italian cuisine are with you with our chefs! Today, we turn our route to the Naples region. If you are ready, with this workshop, we will talk a lot about delicious Naples dishes, learn how to cook and then eat with pleasure. At Eataly, we believe the more you know, the more you will enjoy it. Are you ready for a workshop where you will discover different local grapes and their characteristics that reflect the rich geography of Turkey? Get ready for an inspiring journey with delicious grapes and homemade Eataly snacks!
Menu:
Orata all'acqua pazza:
Neapolitan sea bass
Puttanesca:
Pasta with black olives, garlic and tomato sauce
Torta Caprese:
Almond and chocolate cake from the Capri region
*Note:
Our programs take place with the participation of at least 6 people.
Children under the age of 18 are not accepted to the event. Participants aged 18 and over are subject to a ticket.
Only one person works at the stations.
It is not possible to cancel or change the course taken.
Eataly Kitchen Workshop reserves the right to make changes to all information at any time and without prior notice.
Tickets are for single occupancy.